New Alienware 15 Laptop
Cash on Delivery
COD is available on all items purchased on compuindia.
For systems greater than equal to INR 50,000, only 50,000 can be paid as cash on delivery and remaining has to be paid as advance money at the time of placing the order.
zero advance payment for systems less than equal to INR 50,000.
Cash on delivery option is available in selected areas only.
EMI option is available on ICICI, Axis, HDFC, StandC, CITI, SBI and Kotak bank credit cards only. There are no hidden charges. However, you will be charged interest as per the charges levied by the related bank.
Current rate of interest for 6 months EMI is :
ICICI - 13%
Axis - 12%
HDFC - 13%
StandC - 13%
CITI - 13%
SBI - 14%
Kotak - 12%
EMI Details
Select a Bank:
.
Intel® Core™ i7-6700HQ (Quad-Core, 6MB Cache, up to 3.5GHz w/Turbo Boost)
Windows 10 Home Single Language
Office Home and Student 2016
32GB RAM,1TB HDD + 1TB PCIe SSD (Boot)
NVIDIA® GeForce® GTX 1070 with 8GB GDDR5
15.6 inch UHD (3840 x 2160) IGZO IPS Anti-Glare 300-nits Display
McAfee Live Safe 12 month Subscription
1Yr Premium Support: Onsite Service W/Accidental Damage - Retail
Delivery Time for each Area Pin Code shall vary
Design Features of New Alienware 15 Laptop
With Windows 10 Home – Break down boundaries and immerse yourself in the game with graphics more realistic than ever before thanks to the multi-thread scaling capabilities of the new API DirectX 12.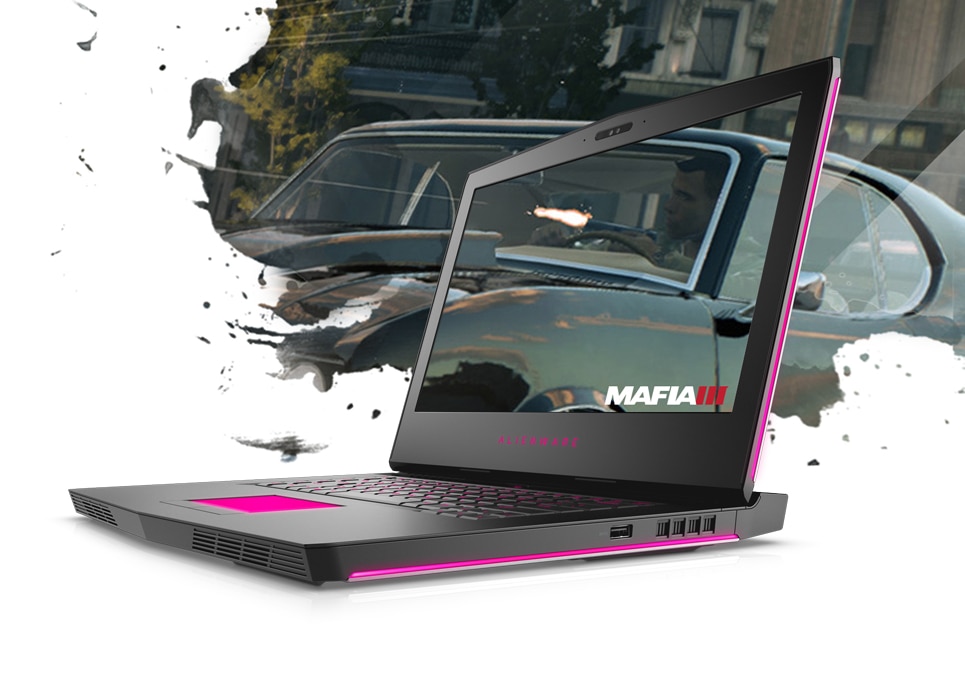 STAY IN THE GAME.
Experience gaming on a whole new level with a next-generation NVIDIA® GeForce® GTX 10-series GPU. Harness enough power to fuel 100W graphics cards, as well as overclocked Intel® Core™ i7 processors – allowing for 4k gaming and ready for VR.

The Alienware 15 supports DDR4 memory with capacities ranging from 8GB to 32GB and speed of 2400 MHz delivering exceptional experiences as well as a roadmap for upgrades.

The Alienware 15 is the perfect balance of power and portability and is made with premium materials for an overall higher quality build. Magnesium alloy ensures structural rigidity, anodized aluminum provides protection, copper allows for optimal thermal management for maximum performance, and reinforced steel contributes to the overall tactile comfort.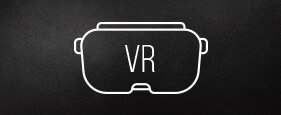 With the addition of the NVIDIA 10-series graphics and the latest generation of Intel® processors, the Alienware 15 is capable of producing high-end VR experiences.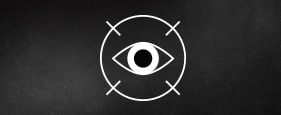 Windows Hello uses your face as a biometric login, securing your system in a more personalized fashion. And with Tobii Aware software, your battery life and overall system power will be dimmed or amplified based on your actual presence.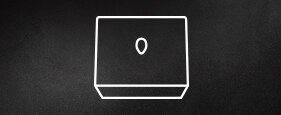 The Alienware Graphics Amplifier enables future-proofing of upgradeable full-length, dual-wide graphics and additional 4-port USB 3.0 hub for added peripherals. With a dedicated PCI-Express X4 Gen 3 with up to 40Gbps throughout, you never have to worry about the disadvantages that come with a shared connection.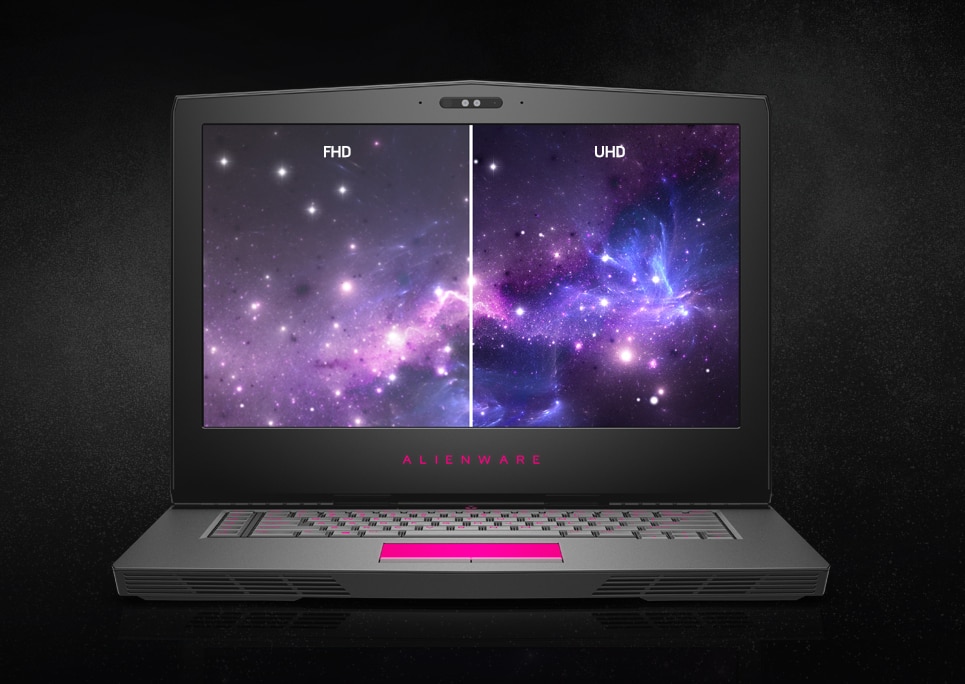 NOTHING BETWEEN YOU AND GAMING.
Witness the difference an expansive 38.1cm (15) LCD screen can make with supported FHD, NVIDIA G-SYNC enabled FHD 120Hz
4 and UHD resolution options – all with anti-glare finishes.
The 38.1cm (15) FHD 120Hz display is designed to deliver the smoothest gaming experience with 4ms response time, wide viewing angles, 400 nits of brightness and NVIDIA G-sync technology on select modules. NVIDIA G-sync delivers the smoothest a fastest experience ever thanks to its ability to synchronize display refresh rates to the GPU in your GeForce GTX-powered PC, eliminating screen tearing and minimizing both display stutter and input lag.
METICULOUSLY DESIGNED TO DELIVER A KNOCKOUT PERFORMANCE.
An innovative hinge-forward design brings the thermal shelf to the rear, enabling a variety of improved benefits – like a thinner overall design while increasing performance, better ventilation, higher quality sound and external ports organization – to stand out for an incredible gaming experience.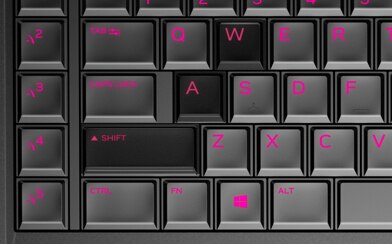 A KEYBOARD LIKE NO OTHER.
With an upgraded Alienware TactX keyboard, n-key rollover is now supported, enabling over 108-key commands for maximum actions per minute. It's the only keyboard on a laptop with 2.2mm of key travel allowing for rapid response for any keystroke. Plus, it's reinforced with a steel back plate for rigidity and uniform feedback with a guarantee to stay functional for up to 10 million keystrokes.

Created more personalized look for your machine with new and improved AlienFX. Designed with optimized RGB-LED enabled AlienFX lighting and now supported on over 130 games with the option to create and download unique themes.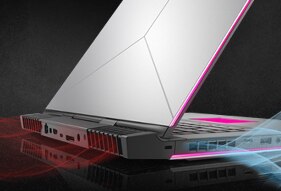 DESIGNED TO KEEP COOL.
Higher maximum thermal design power (TDP) support means that your system can handle a higher total wattage for internal components, enabling a higher level of performance. With the entire ventilation system upgraded, your system can stay cool even under extreme graphics pressure.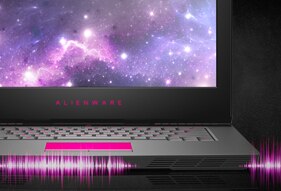 HEAR EVERY BATTLE CRY.
Due to the upgraded design, a larger and more effective speaker box has been installed, improving audio output for a clearer and more dramatic gaming experience.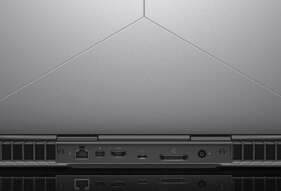 CLEAR THE DESKTOP & THE BOARD.
Avoid excess cables and embrace the "desktop mode" design, where most of your critical connections and ports are in the back and out of the way.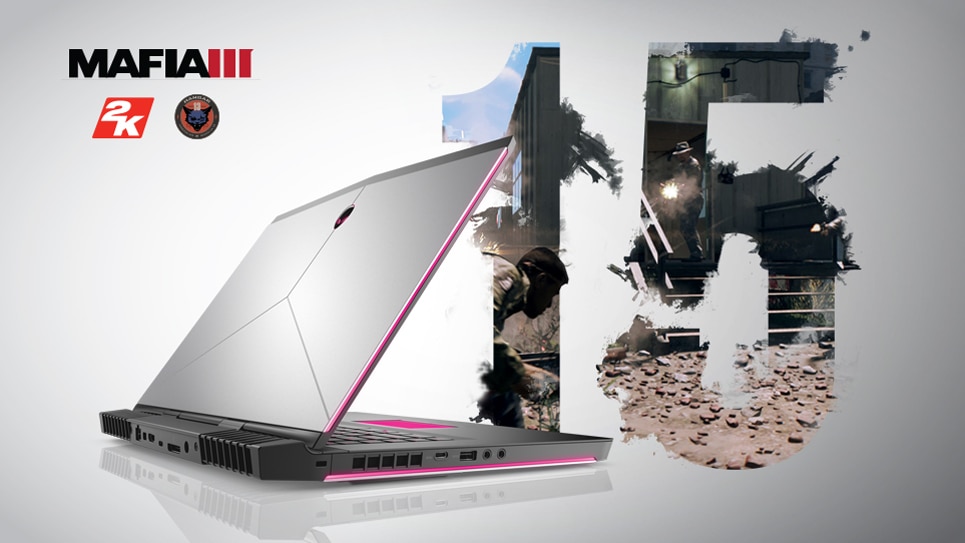 TECH THAT GAMERS NEED.
The Alienware 15 has been upgraded to give gamers the tools they need to be the best.
Killer™ Wireless:
Killer DoubleShot™ Pro provides a wired and wireless networking setup that prioritizes internet traffic and data stream to the applications most important to you.
Thunderbolt Type-C port:
Upgrade to multiple port options with a multi-use port ready to be used as a USB 3.1 port offering 10Gbps of data transfer, a Thunderbolt connection capable of 40Gbps, or a Display Port enabling various monitors supporting the DP protocol.
Gain the advantage:
Solid-state drives (SSDs) allow your game to load faster, make virtually no noise and have less failures because they have no moving parts. A quieter system means you can better pinpoint every footstep your enemy makes.
Longer battery life:
The new Alienware 15 can support up to 11 hours of battery life, as tested with the 99 Whr
5 battery and an FHD LCD configuration.
6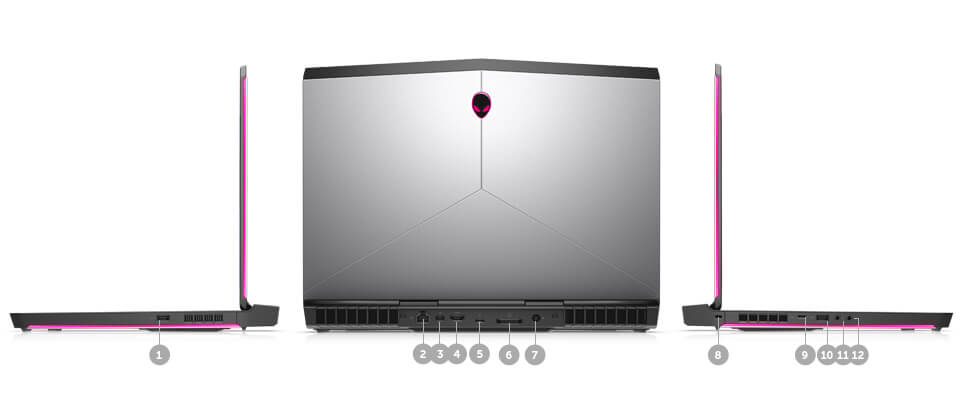 PORTS & SLOTS
1. Type-A SuperSpeed USB 3.0 Port | 2. RJ-45 Killer Networks e2500 Gigabit Ethernet Port | 3. Mini-Display Port 1.2 (certified) Output | 4. HDMI 2.0 Output | 5. Thunderbolt™ 3 Port | 6. Alienware Graphics Amplifier Port | 7. Power/DC-in Jack | 8. Noble Lock port (cable and lock sold separately)| 9. Type-A SuperSpeed USB 3.0 Port| 10.Type-A SuperSpeed USB 3.0 Port with PowerShare Technology | 11. Headphone 1/8" Port (retaskable for Microphone/Line-In analog audio input) | 12. Audio Out 1/8" Ports (Compatible with inline mic headset)
ESSENTIAL ACCESSORIES FOR YOUR ALIENWARE 15
Maximize the performance of your Alienware 15 laptop with Dell-recommended essential accessories. Look for these great products and more at checkout.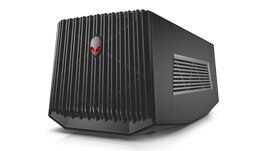 ALIENWARE GRAPHICS AMPLIFIER

Transform your Alienware 13, 15 and 17 notebooks and X51 R3 desktop with the Alienware Graphics Amplifier and unlock the immersive power of enhanced gaming performance.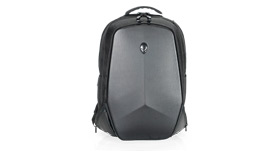 ALIENWARE VINDICATOR 17" BACKPACK
Designed to impress, the Alienware Vindicator Backpack boasts an extremely durable exterior with room in its 3 main compartments to protect your goods.
PEACE OF MIND COMES STANDARD.
Alien Autopsy comes preinstalled on all new Alienware devices to provide advice and alerts so you'll know about issues before they happen and have tools to fix those issues if they arise.

Alienware Respawn offers flexible, automated backup and recovery to ensure your important documents, pictures and media files remain safe.

And Dell Support saves time and reduces hassle with valuable warranty information and services.
Have you used this product? Rate it now write a review
Customer Reviews
Extraordinary Gaming Laptop

Review by

Maulik Vithani

Incredibly when i show the laptop and it's design, it is amazing dynamic look and quality of material and the performance of this laptop is best ever than other alienware laptop.
all features like RAM,CPU,GPU,Storage are heavily maintained.
It's performance is far batter than any other laptop with cooling technology and overclocking feature.It's keyboard lightning function is awsome i really like this laptop for gaming and all other gamers should have this laptop. (Posted on 3/17/17)

dream laptop

Review by

irfan

working hard day n night and waiting for you to be mine i will find you and i will buy you! (Posted on 3/12/17)

My Dream Laptop

Review by

Abhinav Bhushan

Surely on my wishlist.. (Posted on 2/10/17)